Tennessee
Tennessee Online Chiropractic Continuing Education
Tennessee Chiropractic Continuing Education Credit Hours Requirement – Tennessee requires 24 hours per year
Tennessee Online Credit Hours allowed – Tennessee accepts 6 hours of online continuing education per renewal period
If you practice Acupuncture 6 of the total required hours must be in the topic of Acupuncture.
New Licensee Information: New licensees, whether by examination or reciprocity, shall be exempted from the continuing education requirements for the calendar year in which they are licensed, but must take the six (6) hour Board approved course in risk management, sexual/professional boundaries, and Tennessee statutory and regulatory chiropractic jurisprudence. This course must be taken within twelve (12) months prior to licensure or within the first six (6) months of licensure.
Tennessee CE requirements are subject to change. Licensee's are responsible for being up to date with the Tennessee CEU requirements.
Tennessee CE courses and seminars offered on TheWiseDC.com provide the Tennessee Doctor of Chiropractic (DC) the opportunity to enhance their knowledge base and to provide them with the ability to clinically apply essential information to their chiropractic practice and treatment.
If you wish to view the Tennessee Chiropractic Board website Click Here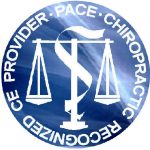 The Wise DC is recognized by the PACE program of the Federation of Chiropractic Licensing Boards.
The following courses are approved through PACE.
The Wise DC Courses offered for Tennessee Doctors of Chiropractic – Listed below are individual Tennessee Chiropractic CE seminars available for purchase: