New York
New York Online Chiropractic Continuing Education
New York Chiropractic Continuing Education Credit Hours Requirement – New York requires 36 hours per 3  years.
New York Online Credit Hours allowed – New York accepts 12 hours of Online Continuing Education courses per renewal period.
New York Mandatory Hours Required –
At least one-third (12 hours) must be in the areas of patient communications, record keeping, and matters of law and/or ethics which contribute to professional practice in chiropractic and the health and safety, and/or welfare of the public.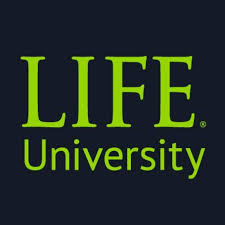 The courses in this catalog are sponsored by Life University  a CCE accredited college.  The following courses have been approved through 12/31/23
Risk Management / Documentation Strategies (Satisfies the New York State mandatory requirement for Documentation / Record Keeping) approval code NYSCB 3622
Ethics and Chiropractic Practice (Satisfies the New York State mandatory requirement for Ethics) approval code NYSCB 3612
Adjunctive Physiotherapy Procedures approval code NYSCB 3607
Ancillary Diagnostic Testing Procedures approval code NYSCB 3606
Chiropractic Treatment of Auto Accident Injuries approval code NYSCB 3609
Diagnosis and Treatment of Nutritional Deficiencies and Diseases approval code NYSCB 3611
Geriatric Health Care approval code NYSCB 3614
Guide to Contemporary Weight Loss and Fitness NYSCB 3612
Nutritional Therapy approval code NYSCB 3615
Pain Management approval code NYSCB 3621
Pediatric Health Care approval code NYSCB 3620
Professional Boundaries and Chiropractic Practice approval code NYSCB 3616
Trigger Point Therapy approval code NYSCB 3623
X-Ray Fundamentals approval code NYSCB 3624
New York CE requirements are subject to change. Licensee's are responsible for being up to date with the New York CEU requirements.
New York chiropractic CE seminars and courses offered on TheWiseDC.com provide the New York Doctor of Chiropractic (DC) the opportunity to enhance their knowledge base and to provide them with the ability to clinically apply essential information to their chiropractic practice and treatment.
If you wish to view the New York Chiropractic Board website Click Here
The Wise DC Courses offered for New York Doctors of Chiropractic – Listed below are individual 12 hour New York chiropractic CE seminar courses available for purchase: