Indiana
Indiana Online Chiropractic Continuing Education
Indiana Chiropractic Continuing Education Credit Hours Requirement – Indiana requires 12 hours per year
Indiana Online Credit Hours allowed – Indiana does not yet allow online continuing education
Notice due to the COVID-19 public health emergency for the Continuing Education Requirement for the July 1, 2022 Renewal: The Indiana Board of Chiropractic Examiners will accept any part or all of the required continuing education hours by distance learning that is provided by an approved organization as specified in Indiana Code IC 25-1-4-0.2.  Click Here for the Indiana Board of Chiropractic rules page which includes this notice.
Indiana Mandatory Hours Required –
 4 hours of Risk Management or Public Health
Indiana CE requirements are subject to change. Licensee's are responsible for being up to date with the Indiana CEU requirements.
Indiana chiropractic CE seminars and courses offered on TheWiseDC.com provide the Indiana Doctor of Chiropractic (DC) the opportunity to enhance their knowledge base and to provide them with the ability to clinically apply essential information to their chiropractic practice and treatment.
If you wish to view the Indiana Chiropractic Board website Click Here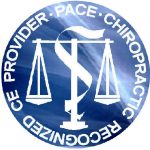 The Wise DC is recognized by the PACE program of the Federation of Chiropractic Licensing Boards.
The following courses are approved through PACE.
The Wise DC Courses offered for Indiana Doctors of Chiropractic – Listed below is a 12 credit hour course bundle available for purchase which includes 4 of your required Indiana chiropractic CE seminar mandatory hours.
Also listed below are individual courses available for purchase: