Connecticut
Connecticut Online Chiropractic Continuing Education
Connecticut Chiropractic Continuing Education Credit Hours Requirement – Connecticut requires 48 credits every 2 years
Connecticut Online Credit Hours allowed – Connecticut accepts 48 hours of online continuing education per renewal period
Connecticut Mandatory Hours Required –
Mental health conditions common to veterans and family members of veterans – 2 hours minimum;
Manual therapies for chronic pain/management of patients during opioid crisis – 1 hour minimum
Lyme Disease – 1 hour minimum;
Medical marijuana – eligibility and use – 1 hour minimum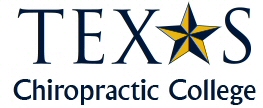 The Chiropractic CE seminar courses for this catalog are sponsored by the Texas Chiropractic College which is a CCE accredited College.
Connecticut CE requirements are subject to change. Licensee's are responsible for being up to date with the Connecticut CEU requirements.
Connecticut chiropractic CE seminars and courses offered on TheWiseDC.com provide the Connecticut Doctor of Chiropractic (DC) the opportunity to enhance their knowledge base and to provide them with the ability to clinically apply essential information to their chiropractic practice and treatment.
If you wish to view the Connecticut Chiropractic Board website click here
The Wise DC Courses offered for Doctors of Chiropractic – Listed below is a 48 credit hour Connecticut chiropractic CE seminar course bundle available for purchase.
Also listed below are individual courses available for purchase: